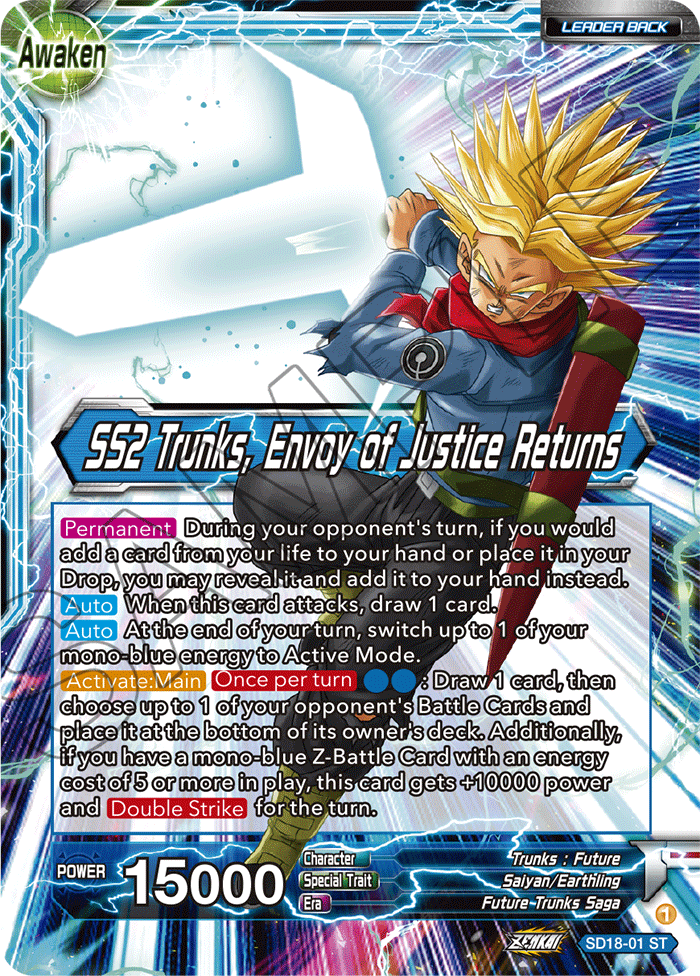 Permanent
During your opponent's turn, if you would add a card from your life to your hand or place it in your Drop, you may reveal it and add it to your hand instead.
Auto
When this card attacks, draw 1 card.
Auto
At the end of your turn, switch up to 1 of your mono-blue energy to Active Mode.
Activate: Main
Once per turn


: Draw 1 card, then choose up to 1 of your opponent's Battle Cards and place it at the bottom of its owner's deck. Additionally, if you have a mono-blue Z-Battle Card with an energy cost of 5 or more in play, this card gets +10000 power and
Double Strike
for the turn.