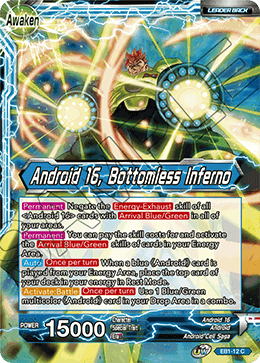 Negate the

skill of all <Android 16> cards with

in all of your areas.

You can pay the skill costs for and activate the

skills of cards in your Energy Area.


When a blue 《Android》 card is played from your Energy Area, place the top card of your deck in your energy in Rest Mode.


Use 1 Blue/Green multicolor 《Android》 card in your Drop Area in a combo.