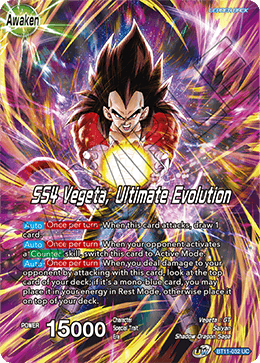 When this card attacks, draw 1 card.


When your opponent activates a

skill, switch this card to Active Mode.


When you deal damage to your opponent by attacking with this card, look at the top card of your deck; if it's a mono-blue card, you may place it in your energy in Rest Mode, otherwise place it on top of your deck.