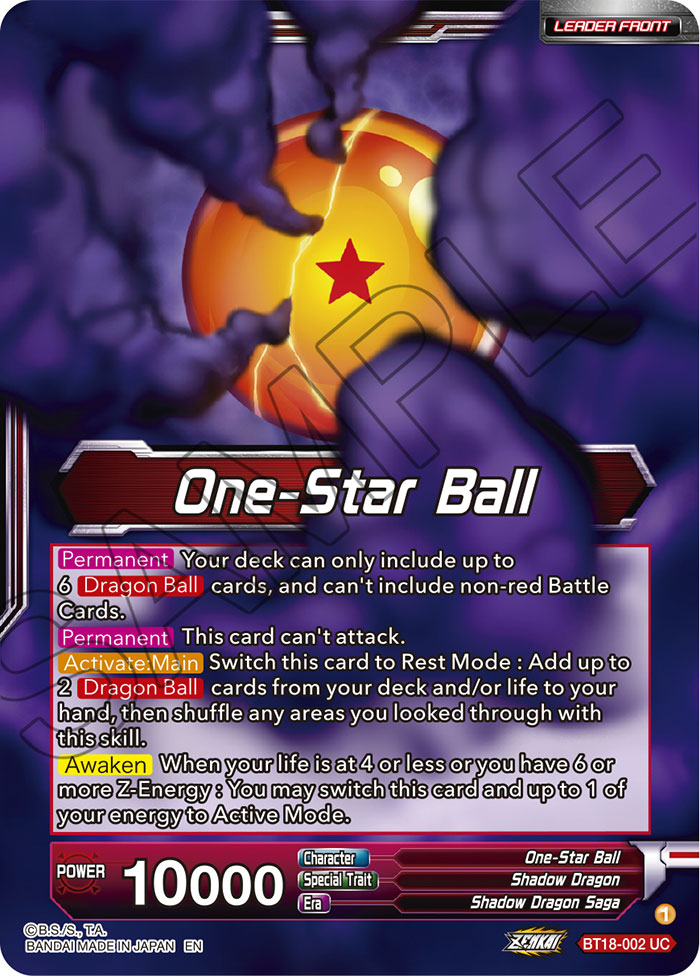 Your deck can only include up to 6

cards, and can't include non-red Battle Cards.

This card can't attack.

Switch this card to Rest Mode: Add up to 2

cards from your deck and/or life to your hand, then shuffle any areas you looked through with this skill.

When your life is at 4 or less or you have 6 or more Z-Energy: You may switch this card and up to 1 of your energy to Active Mode.