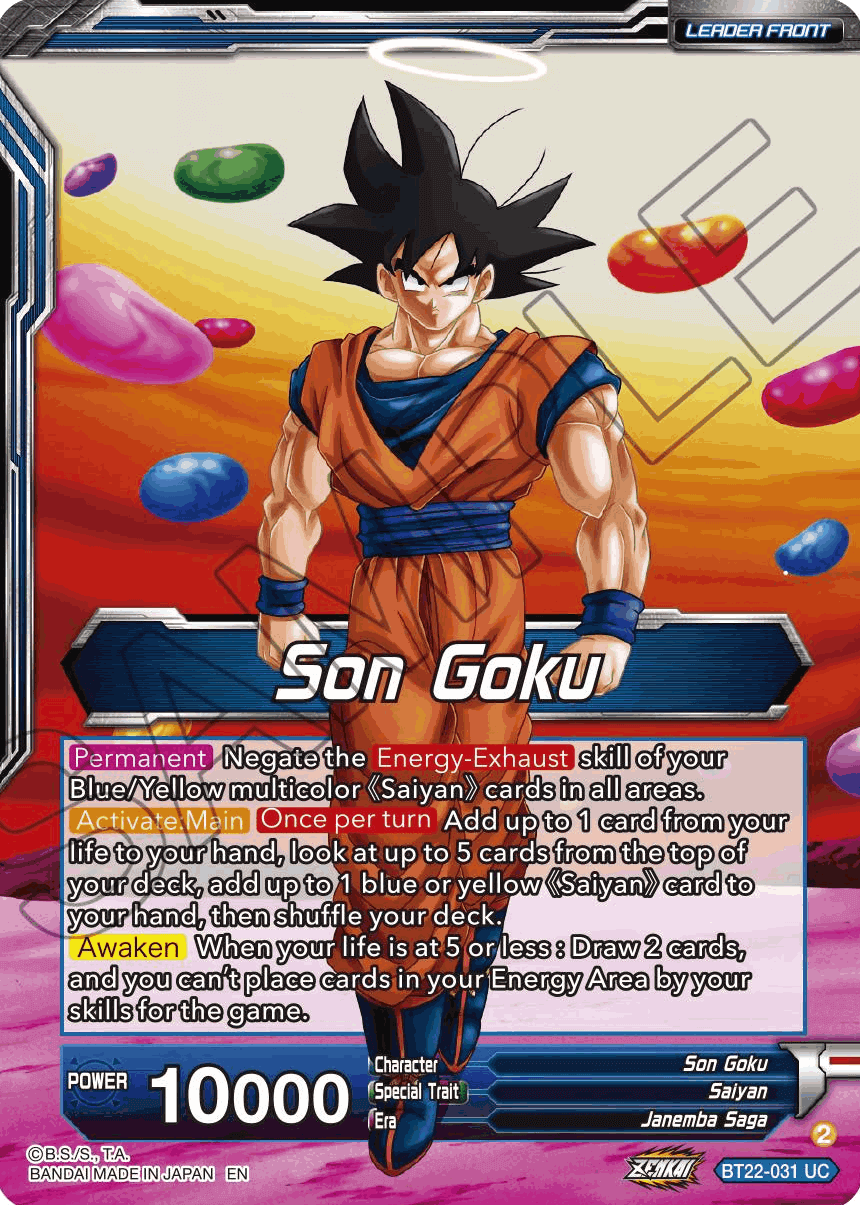 Negate the

skill of your Blue/Yellow multicolor ≪Saiyan≫ cards in all areas.


Add up to 1 card from your life to your hand, look at up to 5 cards from the top of your deck, add up to 1 blue or yellow ≪Saiyan≫ card to your hand, then shuffle your deck.

When your life is at 5 or less: Draw 2 cards, and you can't place cards in your Energy Area by your skills for the game.