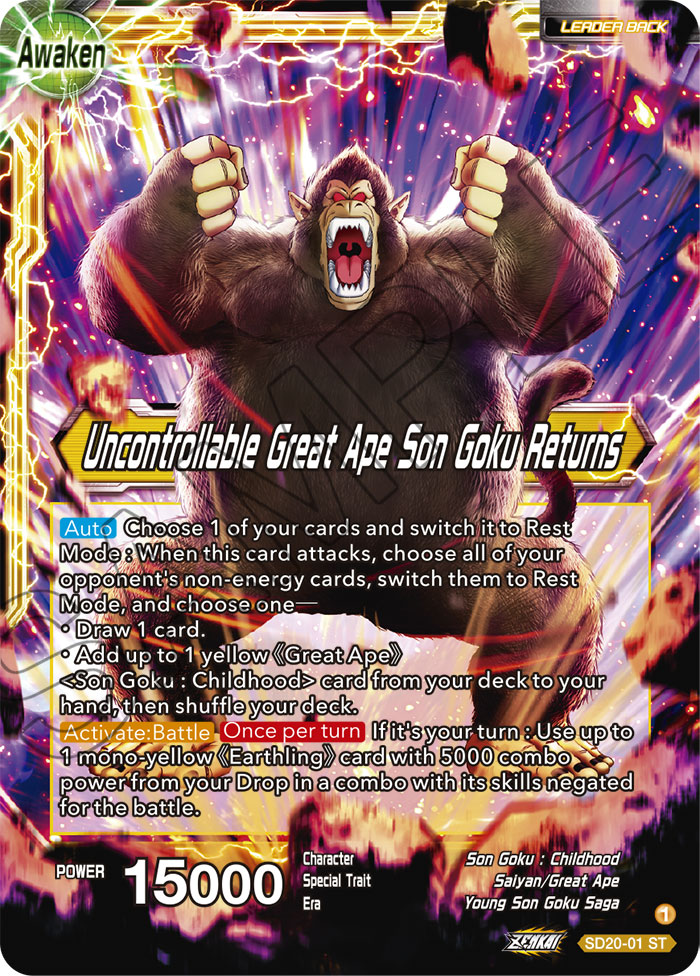 Choose 1 of your cards and switch it to Rest Mode: When this card attacks, choose all of your opponent's non-energy cards, switch them to Rest Mode, and choose one―
・Draw 1 card.
・Add up to 1 yellow ≪Great Ape≫ <Son Goku: Childhood> card from your deck to your hand, then shuffle your deck.


If it's your turn: Use up to 1 mono-yellow ≪Earthling≫ card with 5000 combo power from your Drop in a combo with its skills negated for the battle.