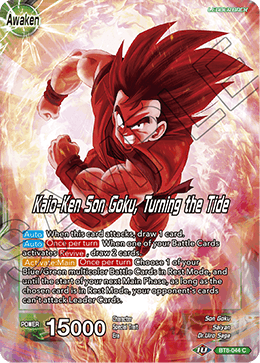 When this card attacks, draw 1 card.


When one of your Battle Cards activates
, draw 2 cards.


Choose 1 of your Blue/Green multicolor Battle Cards in Rest Mode, and until the start of your next Main Phase, as long as the chosen card is in Rest Mode, your opponent's cards can't attack Leader Cards.