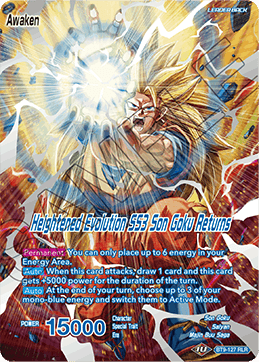 You can only place up to 6 energy in your Energy Area.

When this card attacks, draw 1 card and this card gets +5000 power for the duration of the turn.

At the end of your turn, choose up to 3 of your mono-blue energy and switch them to Active Mode.