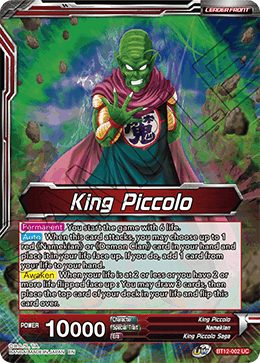 You start the game with 6 life.

When this card attacks, you may choose up to 1 red 《Namekian》 or 《Demon Clan》 card in your hand and place it in your life face up. If you do, add 1 card from your life to your hand.

When your life is at 2 or less or you have 2 or more life flipped face up: You may draw 3 cards, then place the top card of your deck in your life and flip this card over.