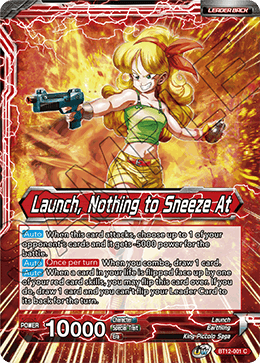 When this card attacks, choose up to 1 of your opponent's cards and it gets -5000 power for the battle.


When you combo, draw 1 card.

When a card in your life is flipped face up by one of your red card skills, you may flip this card over. If you do, draw 1 card and you can't flip your Leader Card to its back for the turn.